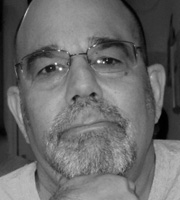 Richard Solis
Horn
Orchestra member since 1971
Hometown: Las Vegas, Nevada
Education: The Cleveland Institute of Music, San Francisco Conservatory
Studied with: Myron Bloom
Instrument: Rick plays a McCracken horn.
About Richard:
Richard Solis currently holds the position of fourth horn of The Cleveland Orchestra. Born in Brooklyn, New York, and raised in Las Vegas, Nevada, he earned a bachelor of music degree from the Cleveland Institute of Music, where he studied with Myron Bloom, a former principal horn of the Orchestra. Mr. Solis spent five summers in residence at the Marlboro Festival in Vermont, participating in performances and recordings. He served as principal horn of the Casals Festival from 1976 to 1978.
Richard Solis joined The Cleveland Orchestra at the beginning of the 1971-72 season and served as principal horn from 1977 to 1995, during which time he performed as principal horn on more than 100 Cleveland Orchestra recordings. Mr. Solis has served as artist-in-residence at the University of Delaware. He is currently the head of the horn department at the Cleveland Institute of Music.